WELCOME TO THE SUNSET APOLLO MARCHING BAND & AUXILIARY WEBSITE! 
Under the direction of Greg Hall, Sunset enjoys one of the premier band programs in the Pacific Northwest. Students are offered a wide variety of musical alternatives, including marching band, color guard, jazz band, funk band and symphonic band.


~ Happening This Week ~
Full Everett Payment Due Now $198
Monday – Everett Trip Meeting 7pm
Tuesday – Practice 5pm-8:30pm
Thursday – Practice 5pm-8:30pm
Friday – Report to SHS at 4:30pm, Depart for Everett WA by 6pm
Saturday – Music in Motion, Everett WA
Sunday – Return to SHS approx 7pm
—–
10/4 SAMBA Meeting
10/7 Football Halftime Show
10/8 Century Showcase, Hillsboro Stadium
10/9 PDX Marathon Volunteers http://www.signupgenius.com/go/70a0c44aaaa2c7-samba2
10/21 Football Halftime Show
10/22 Southridge Spectacle of Sound, Hillsboro Stadium
10/28 Football Halftime Show
10/29 Liberty Competition, Hillsboro Stadium
11/5 Sunset Classic NWAPA Championships, Hillsboro Stadium
If you're a new parent to our program, and are not receiving emails with updates, please email your info to: sambanotes@gmail.com.
 Follow Us on Facebook!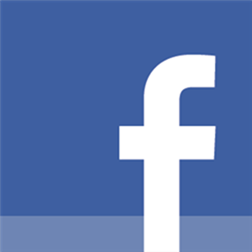 This website is sponsored by the Sunset Marching Band & Auxiliary (SAMBA) Parent Booster Club. SAMBA's mission is to raise funds and ensure Sunset High School students have every opportunity to fulfill their musical ambitions. For more information and to get involved, please Contact Us!
For incoming Freshman families, here is some helpful information about summer band camp and the Sunset ensembles:
-Marching Band Welcome
-About Sunset's Band Ensembles
-Band Camp Basics