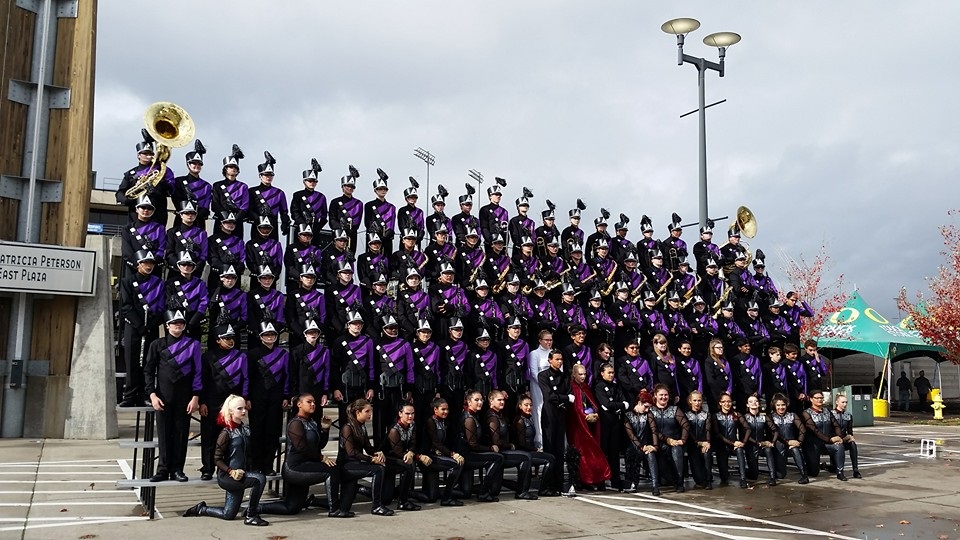 Fall Dates:
Full Band Practice Schedule: 5:00 pm to 8:30 pm Tues & Thurs starting Sept 5th to Nov 2nd

SHS Football Games: 9/15, 9/29, and 10/13 @ 5:00 pm to 8:00 pm

SAMBA Parent Meeting: Sept 5th, Oct 3rd, Nov 7th @ SHS Community Room 7:00 pm to 8:00 pm

10/7 – Southridge Spectacle of Sound @ Hillsboro Stadium

10/14 – Sunset Classic  @ Hillsboro Stadium

10/21 – Liberty Competition @ Hillsboro Stadium
10/27 to 10/29- Everett, WA Competition
11/4 – NWAPA Championships @ U of O – Autzen Stadium
The Sunset Apollo Marching Band & Auxiliary is one of Oregon's most celebrated band programs!
The marching band plays at home football games and during the fall marching season. Students spend considerable time at band practice and participate in four or five competitions, including our own Sunset Classic. The marching band season generally runs from late September through the first weekend of November.